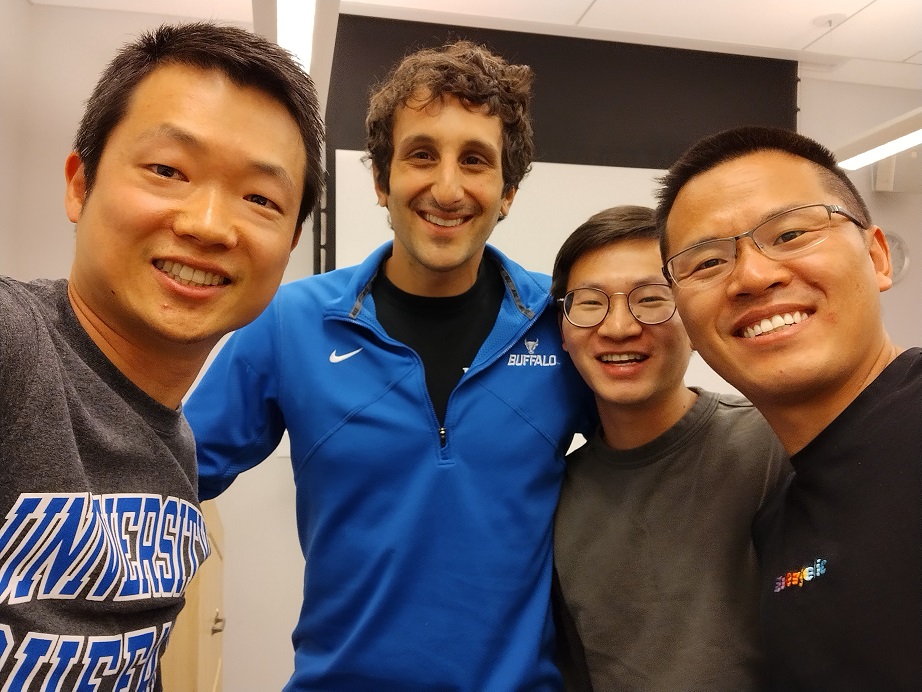 NSF research project team meeting (on June 8th, 2023)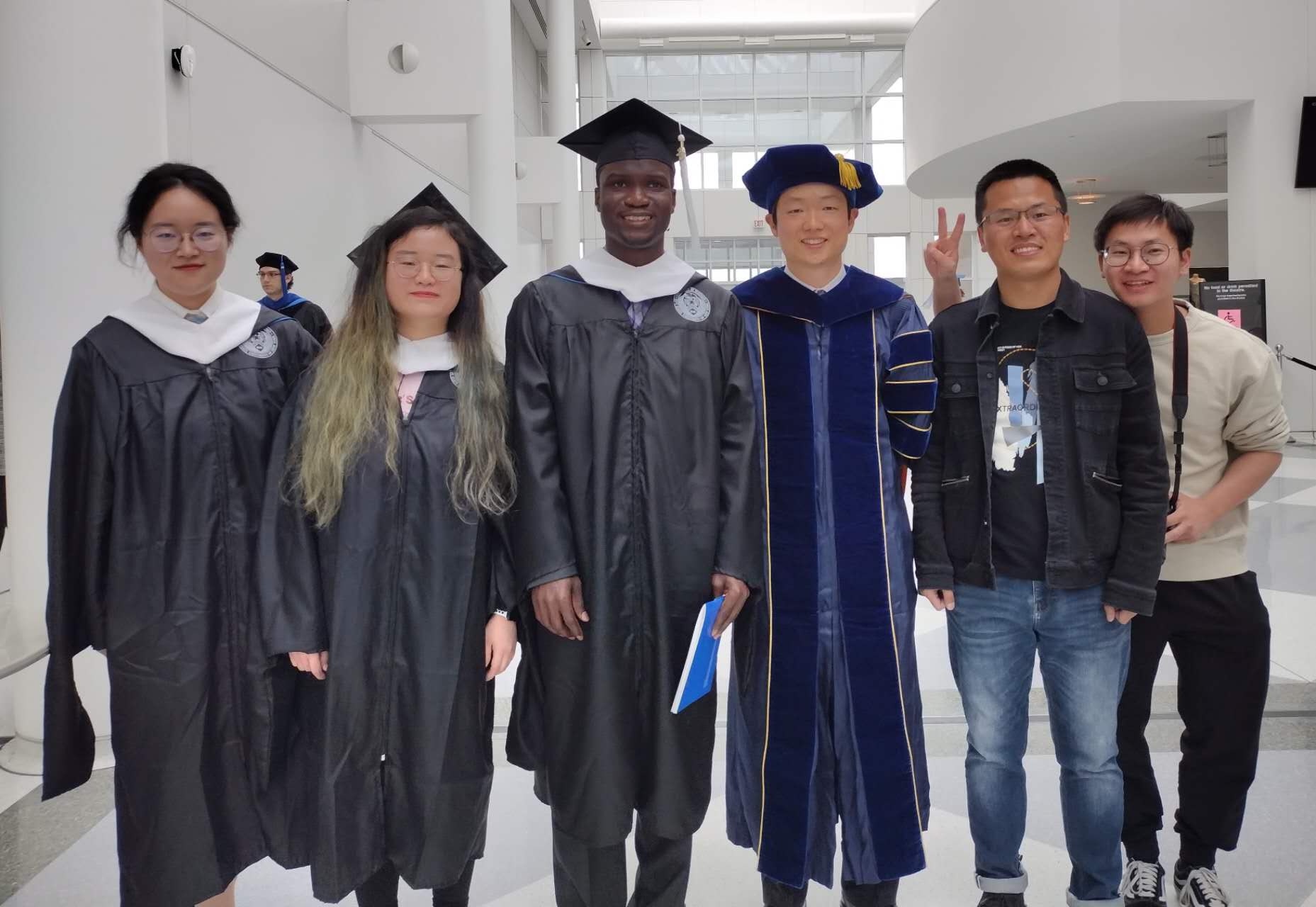 GeoAI Lab members at the 2023 commencement ceremony (on May 19th, 2023)
UB Geography graduates at the 2023 commencement ceremony (on May 19th, 2023)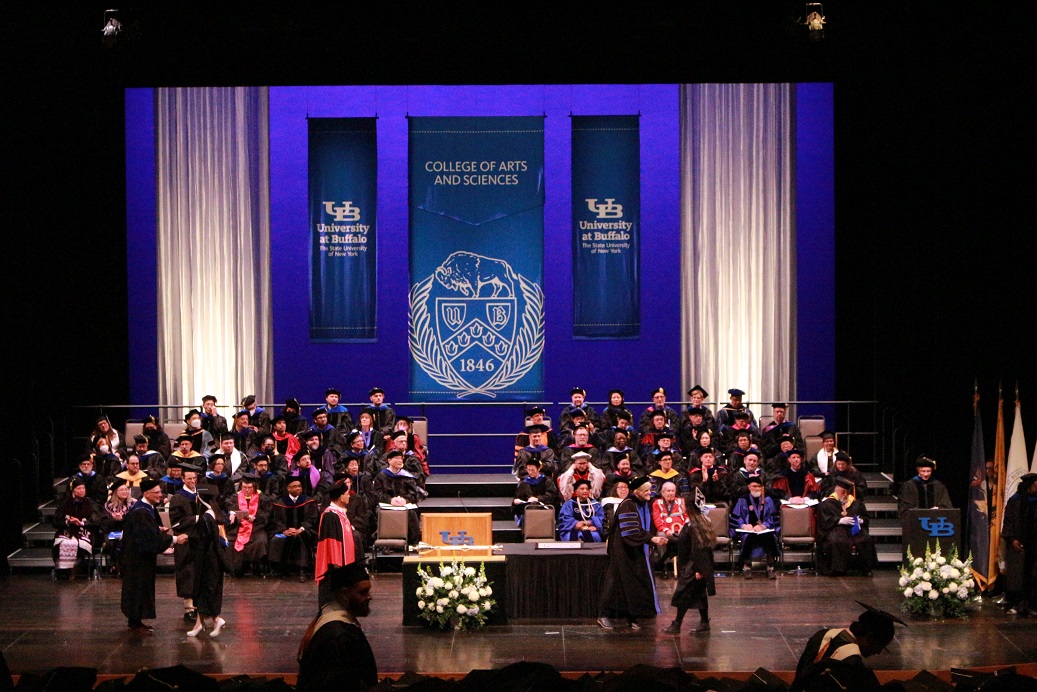 Lab member Yue Ma walking across the commencement ceremony stage (on May 19th, 2023)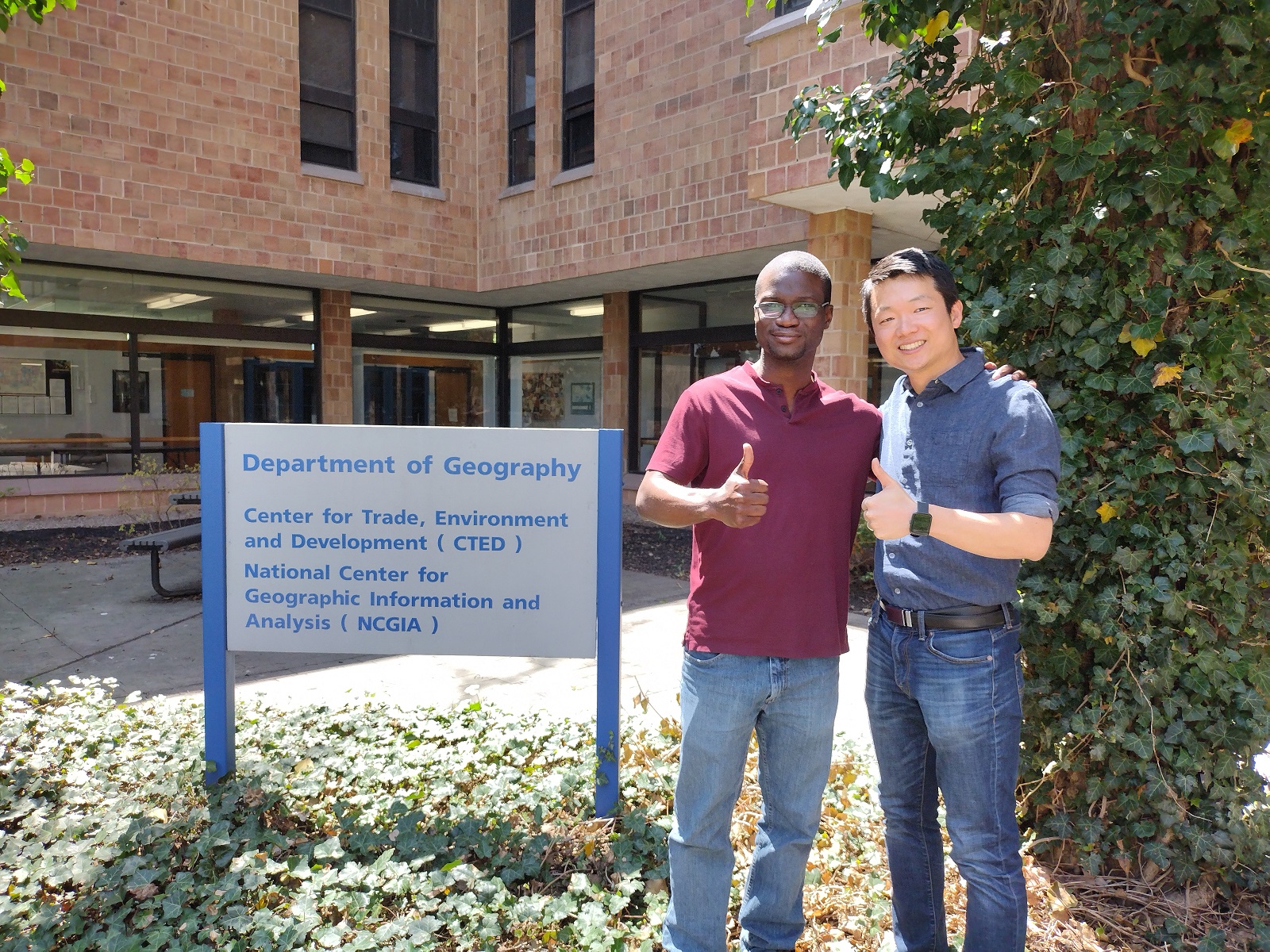 Celebrating the graduation of our MS in GIS student Tev'ye Davis (on May 11th, 2023)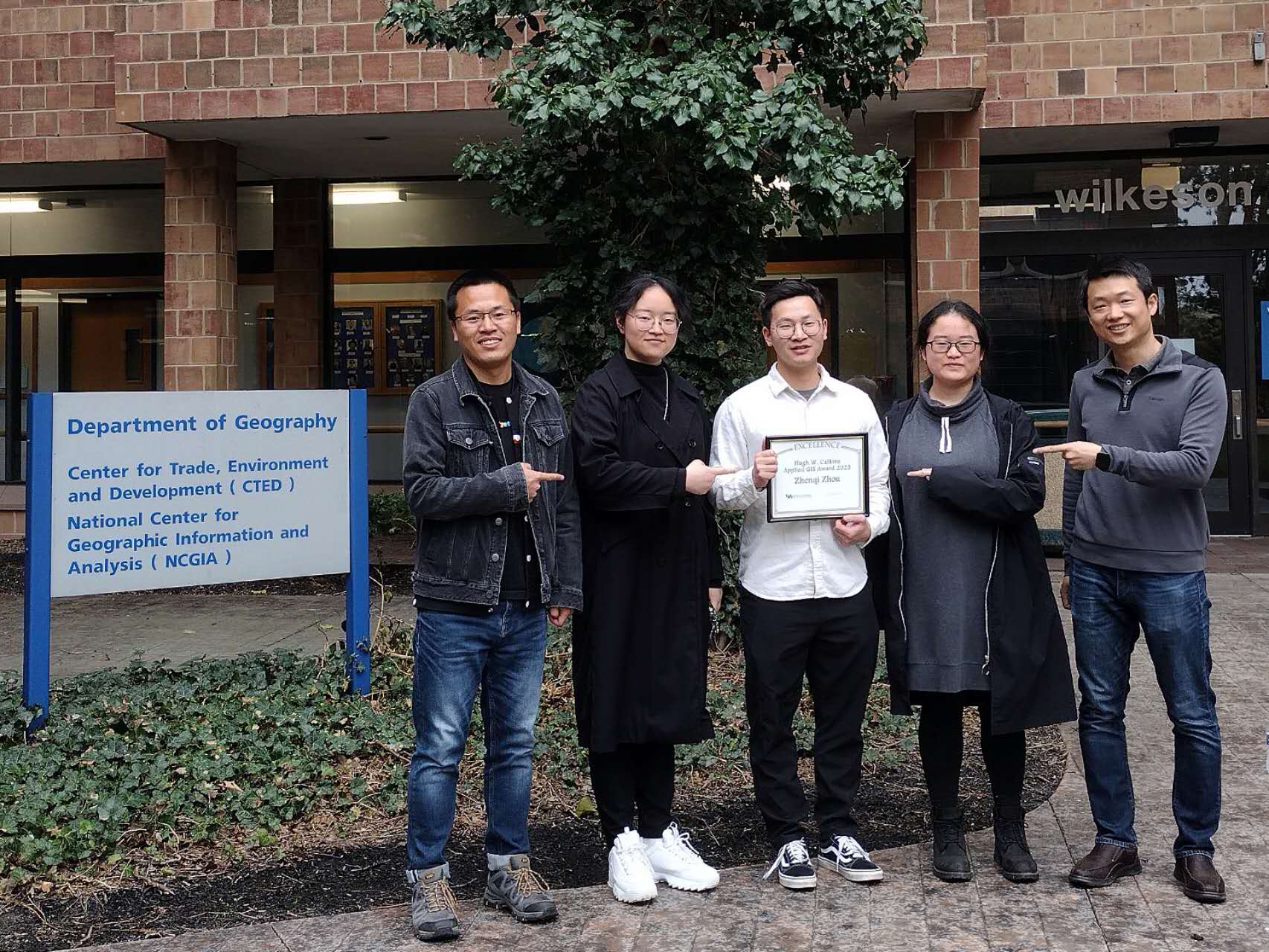 Celebrating Ryan Zhenqi Zhou's achievement on receiving Hugh W. Calkins Applied GIS Award (on April 28th, 2023)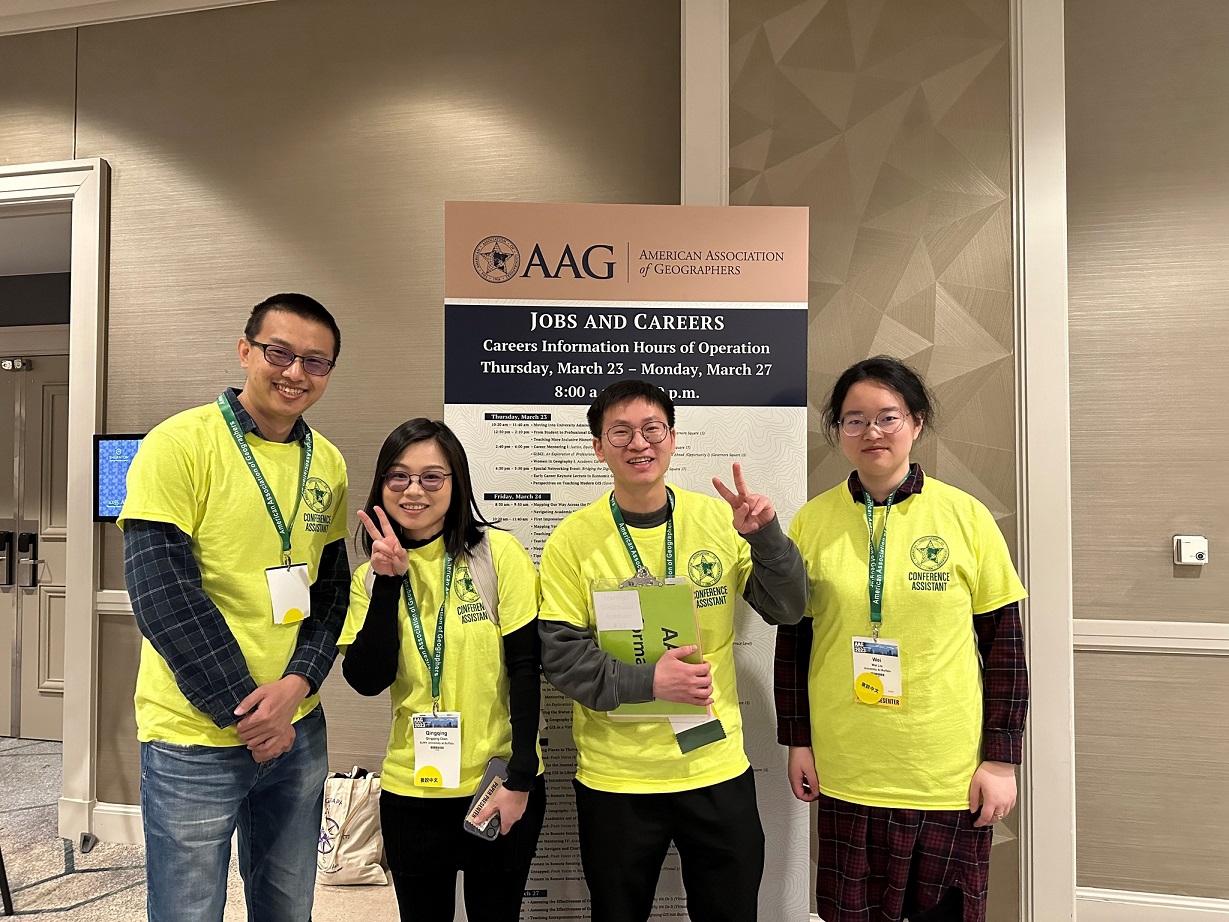 GeoAI Lab and UB Geography students working as student volunteers at AAG 2023 Annual Meeting (on March 24th, 2023)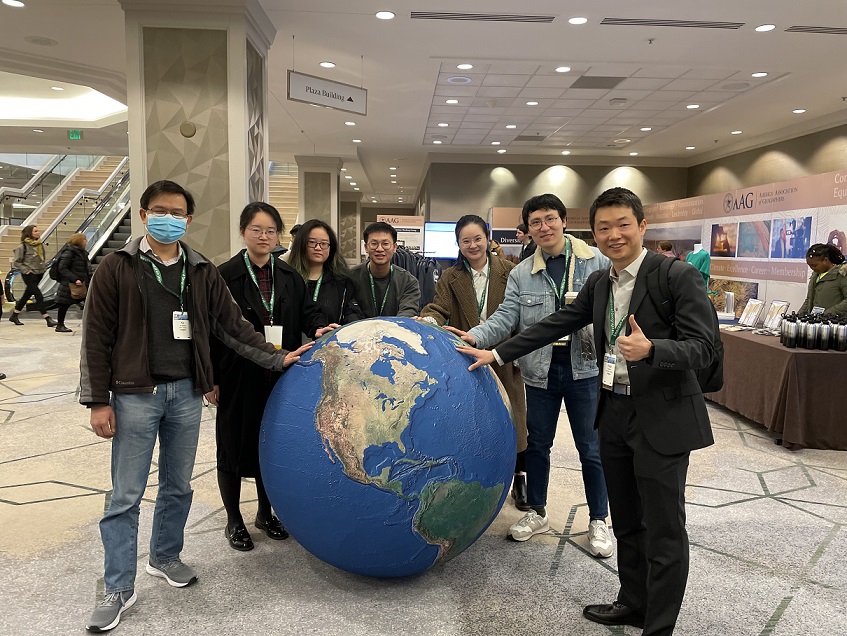 UB GeoAI Lab attending AAG 2023 Annual Meeting (on March 23th, 2023)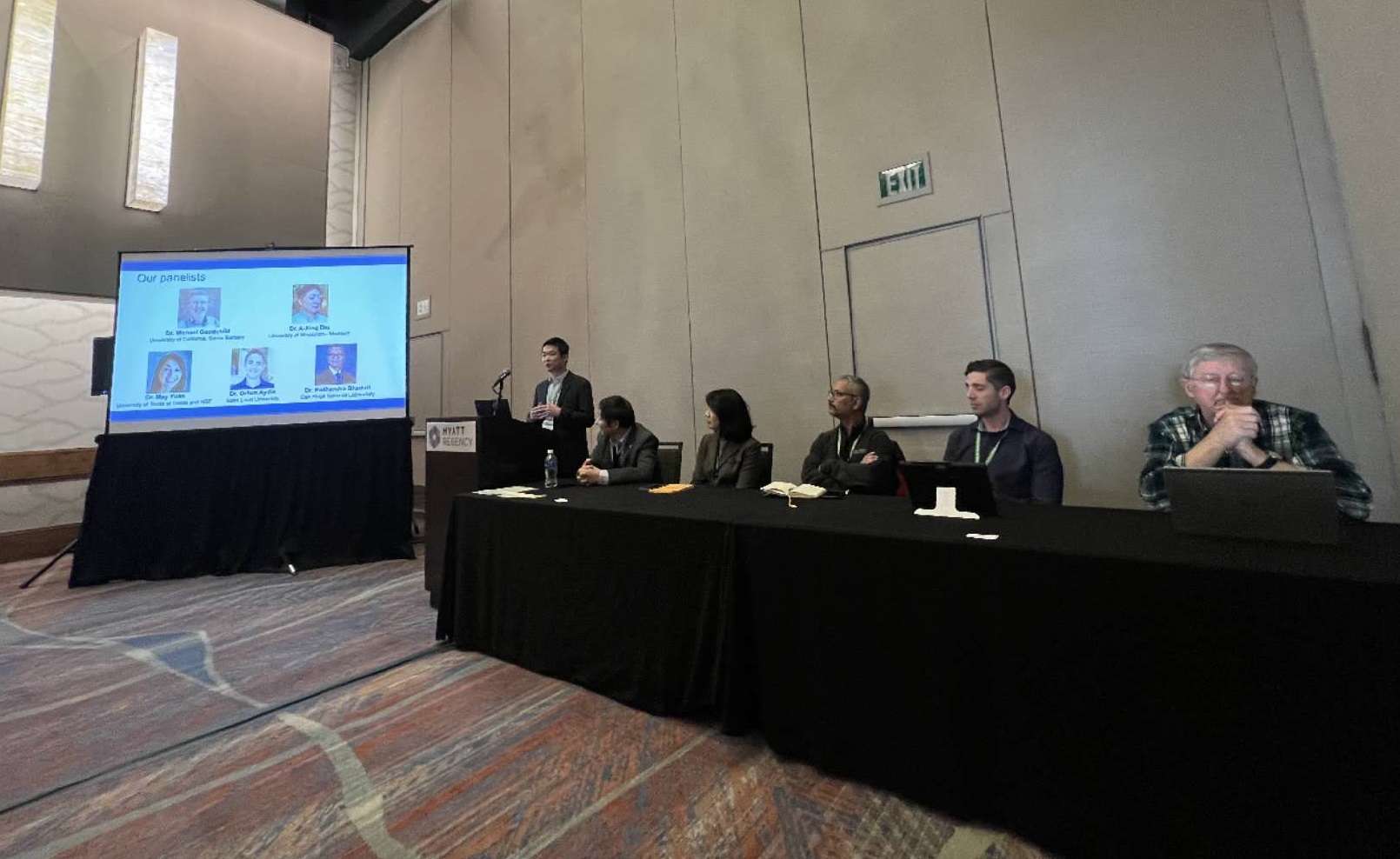 2023 AAG GeoAI Panel (on March 23th, 2023)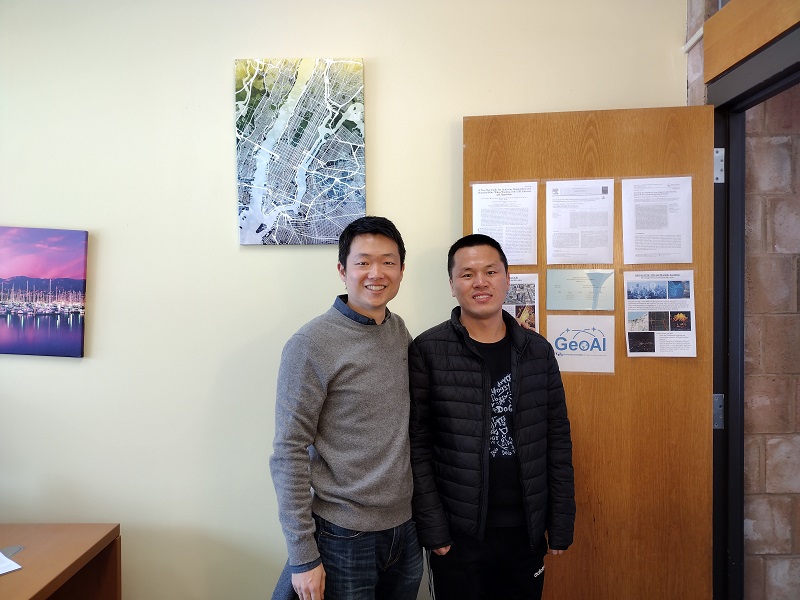 Welcome back Dr. Kai Sun! (on February 28th, 2023)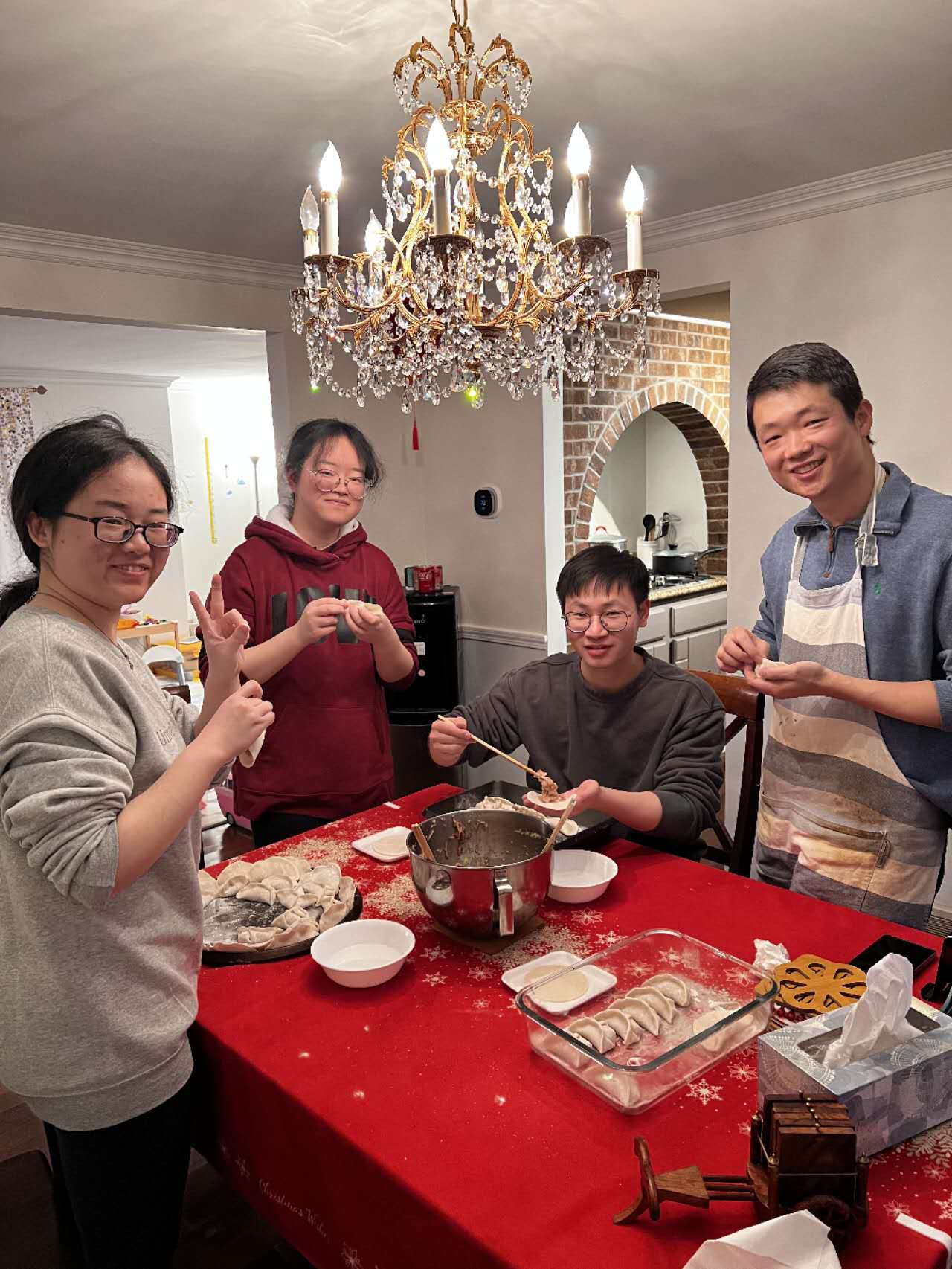 Making dumplings to celebrate the 2023 Lunar New Year (on January 21st, 2023)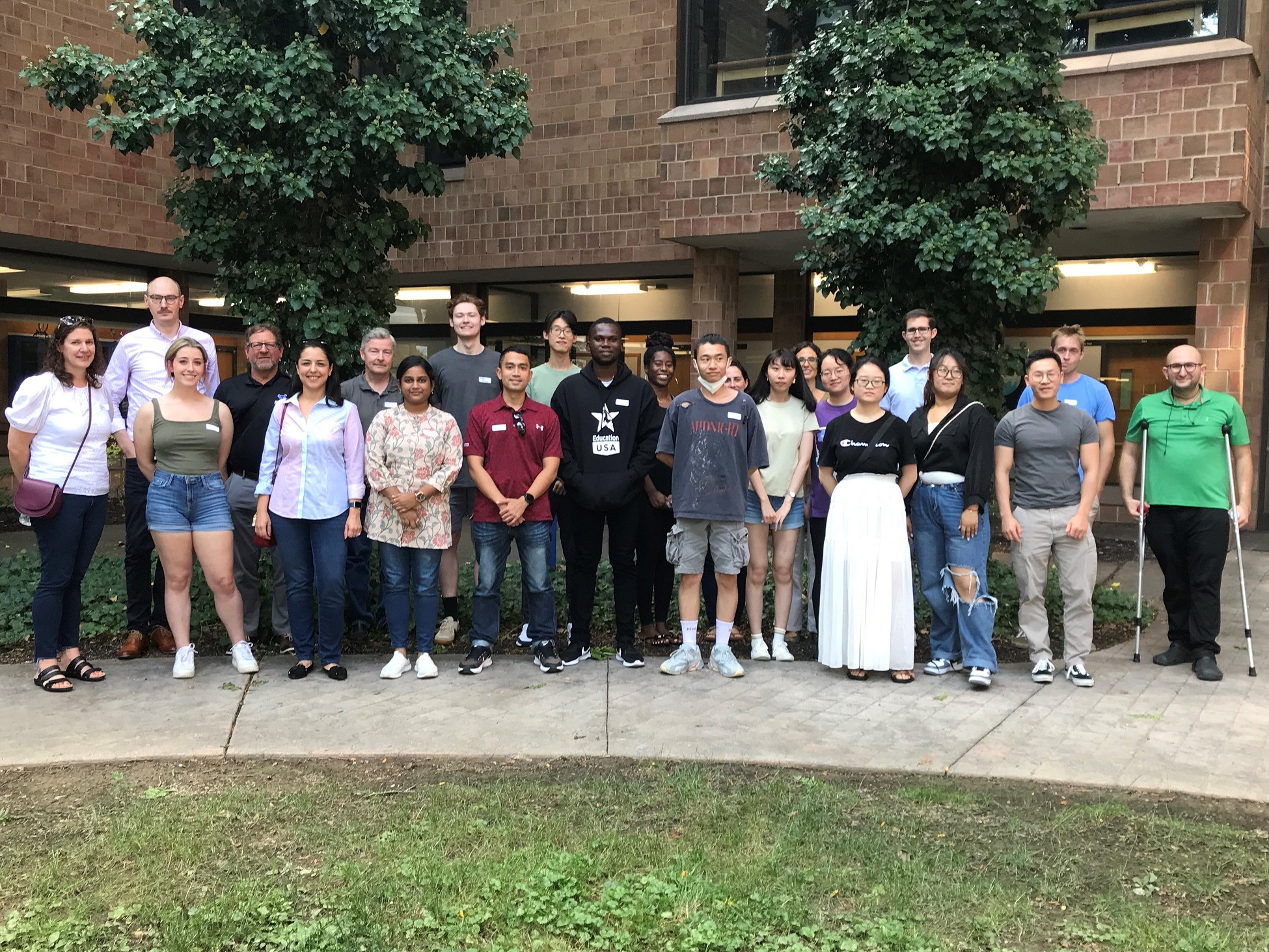 UB Geography student group photo on August 24th, 2022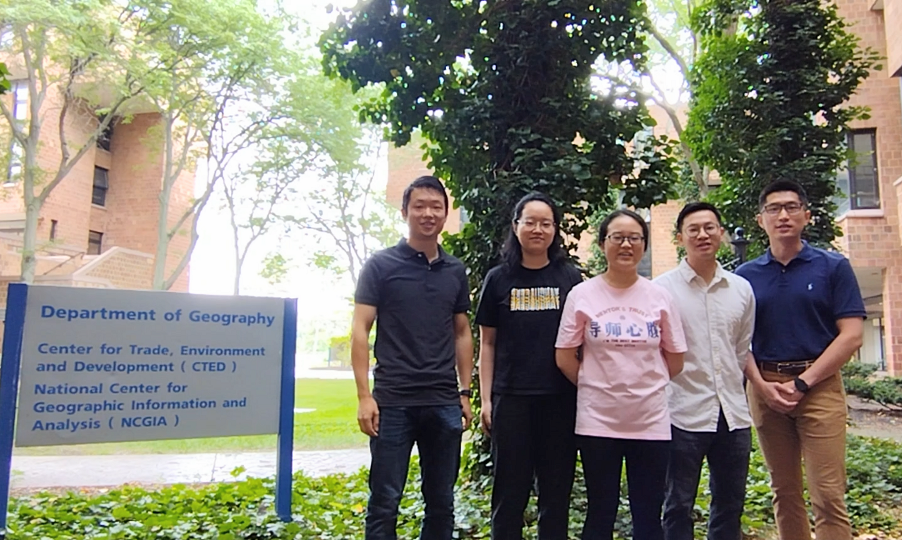 Best wishes to the 30th anniversary for the International Association of the Chinese Professionals in GIS (CPGIS) on August 12th, 2022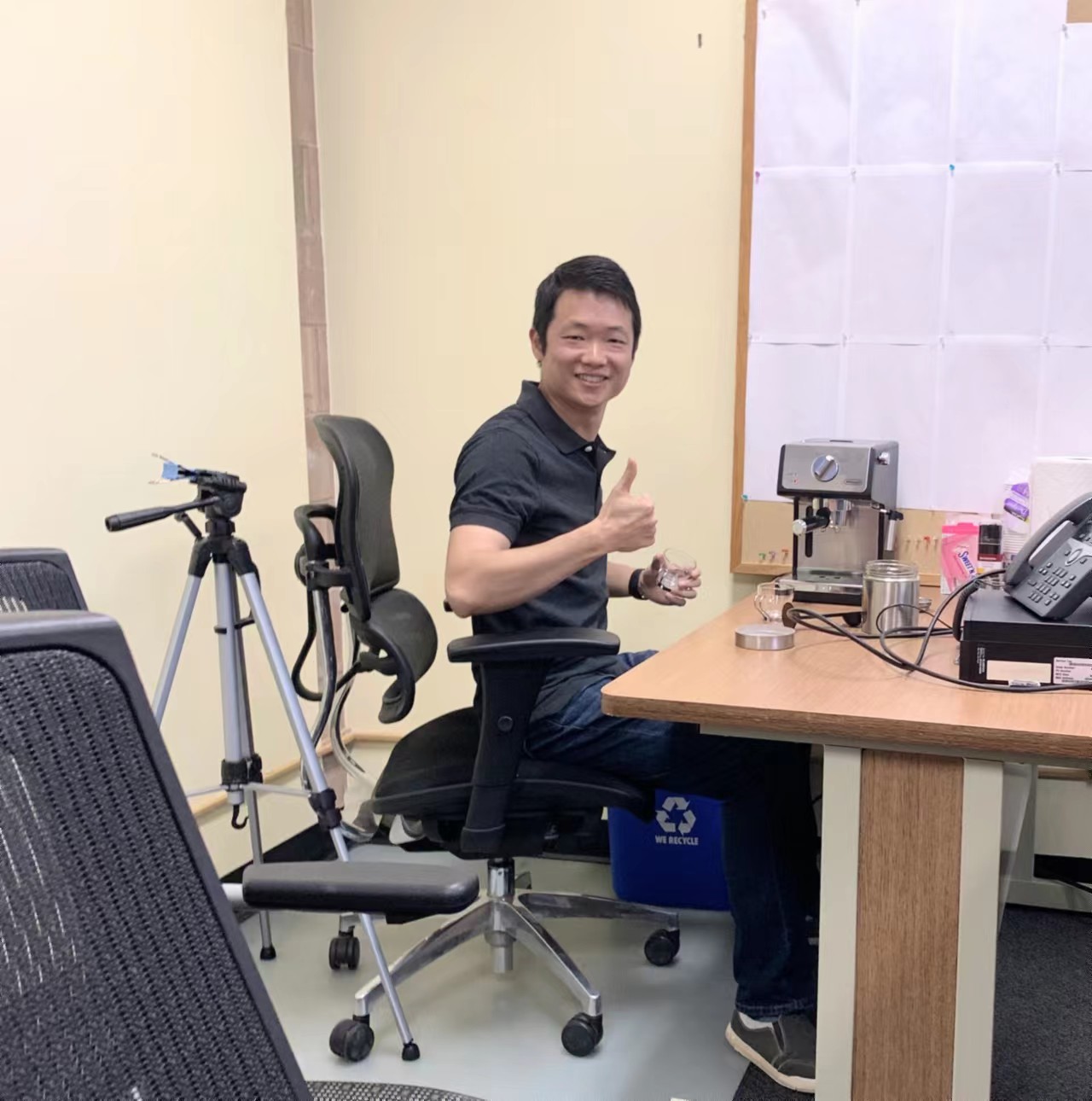 Making coffee during the group meeting on August 5th, 2022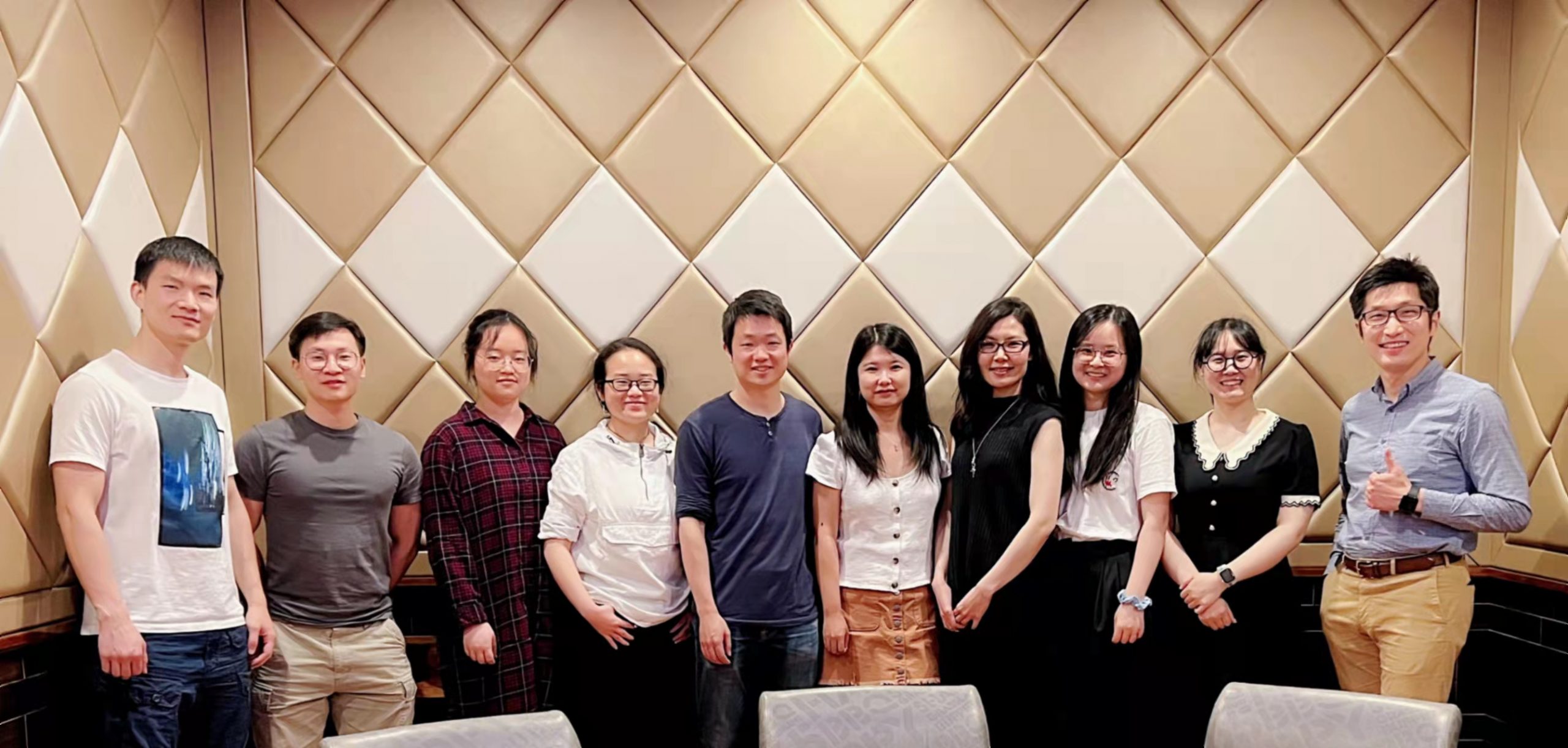 Welcome UB Geography alumna Yanjia Cao on May 21th, 2022 (Lab members in the photo include Ryan Zhou, Wei Liu, Yue Ma, and Yingjie Hu with some of the graduate students in UB Geography.)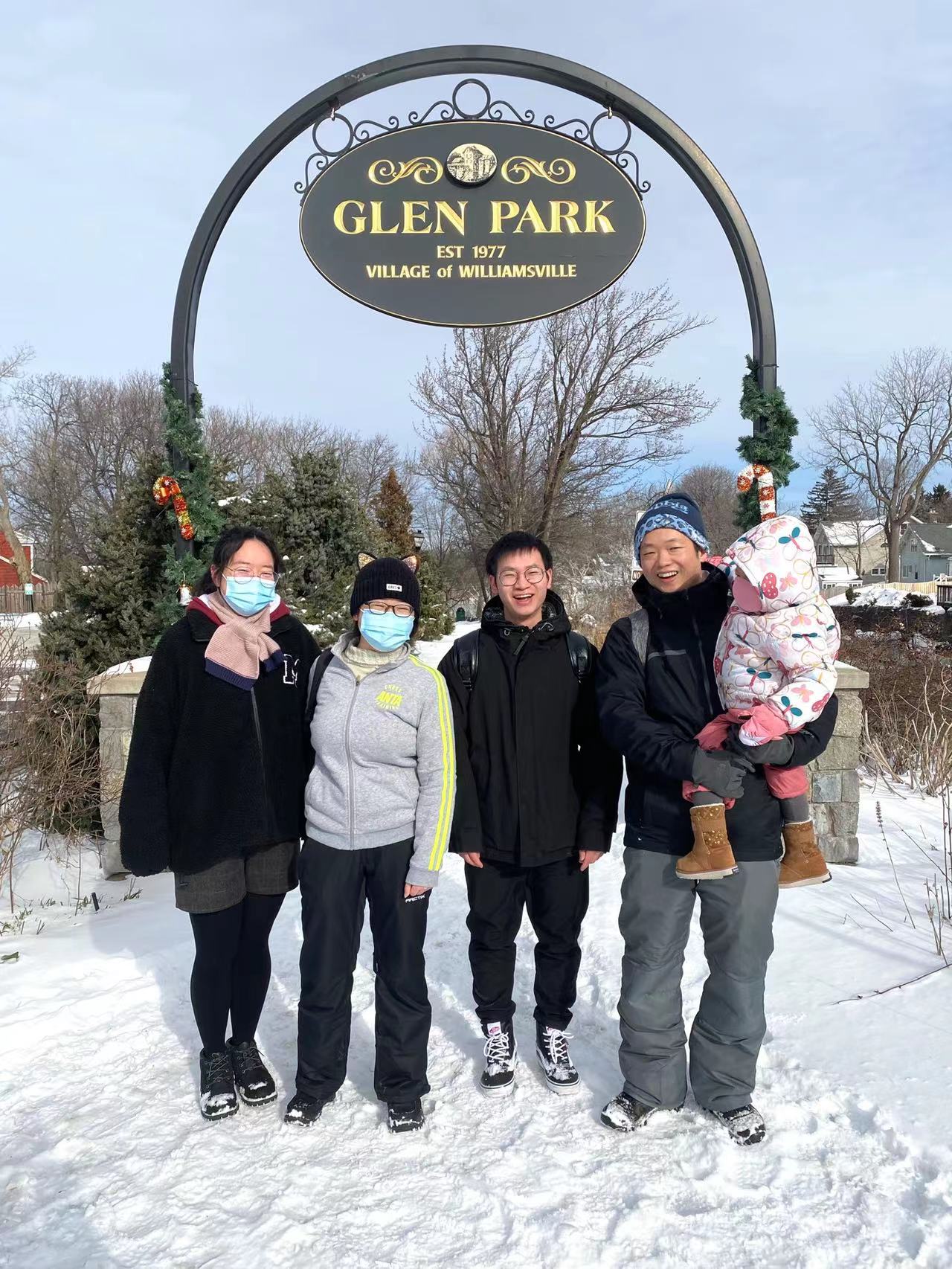 Snow hiking on February 20th, 2022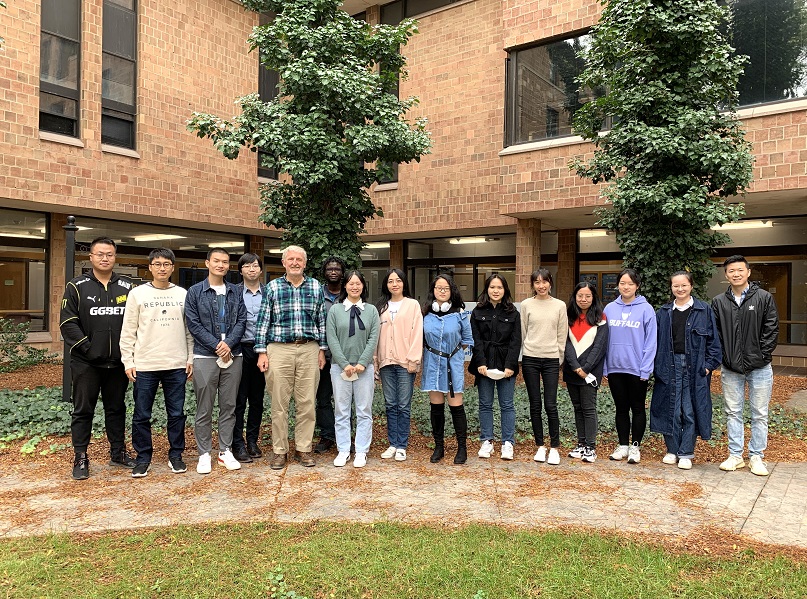 Dr. Michael Goodchild visiting UB Geography on October 22nd, 2021 (Lab members in the photo: Tev'ye Davis, Yue Ma, and Wei Liu)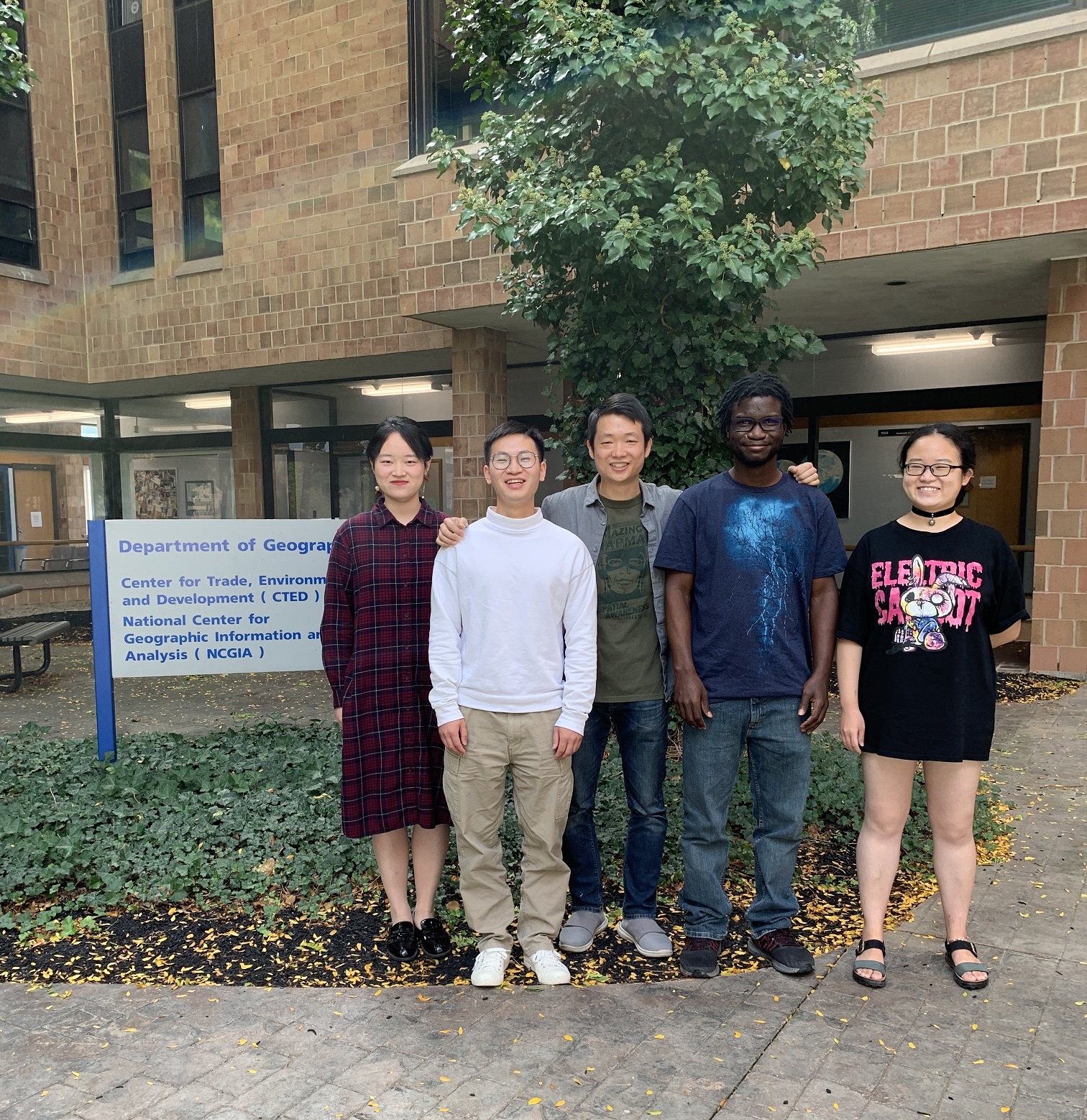 GeoAI Lab group photo on September 17th, 2021 (Lab members: Wei Liu, Ryan Zhou, Yingjie Hu, Tev'ye Davis, and Yue Ma)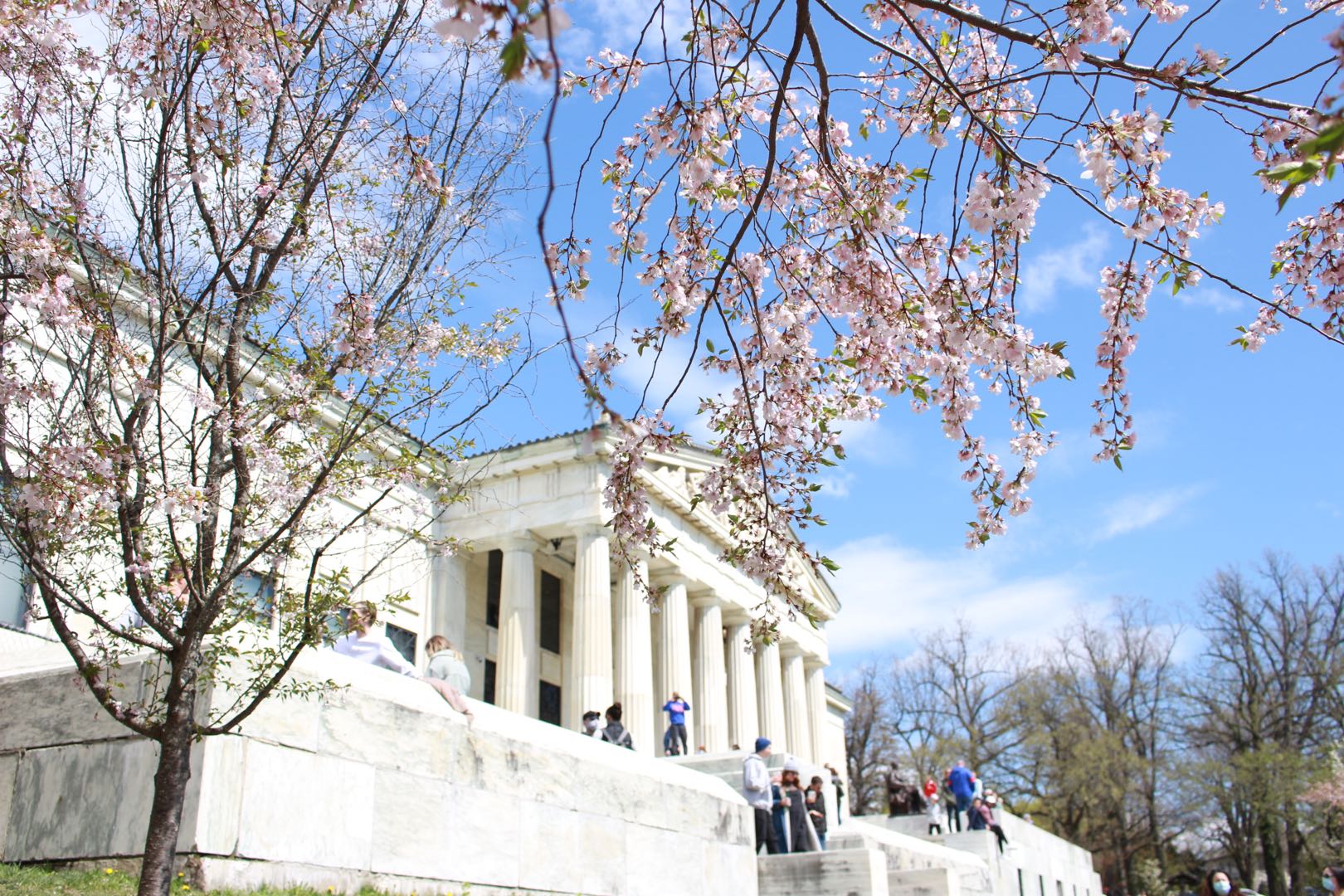 Cherry blossom in Buffalo Delaware park in April 2021.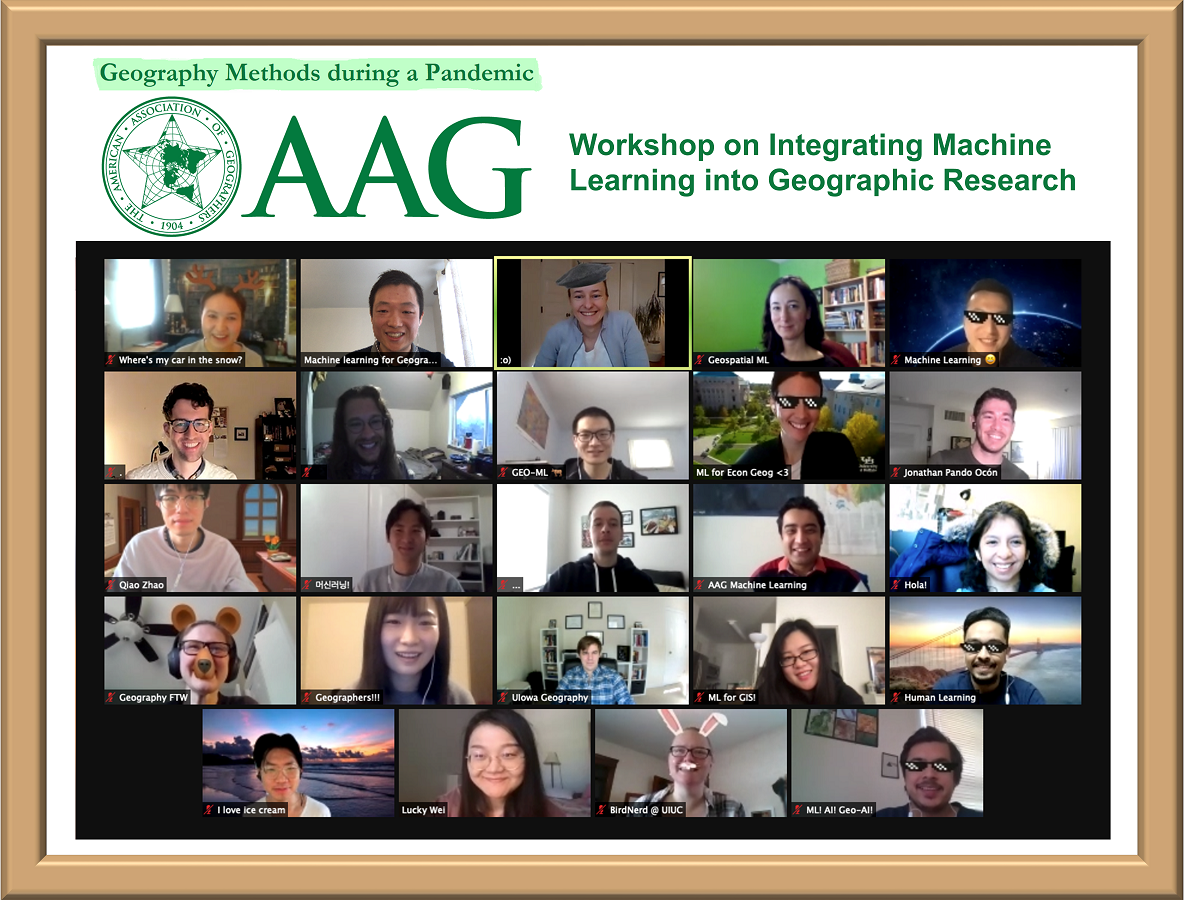 Yingjie Hu leading a virtual workshop during the COVID-19 pandemic on February 13th, 2021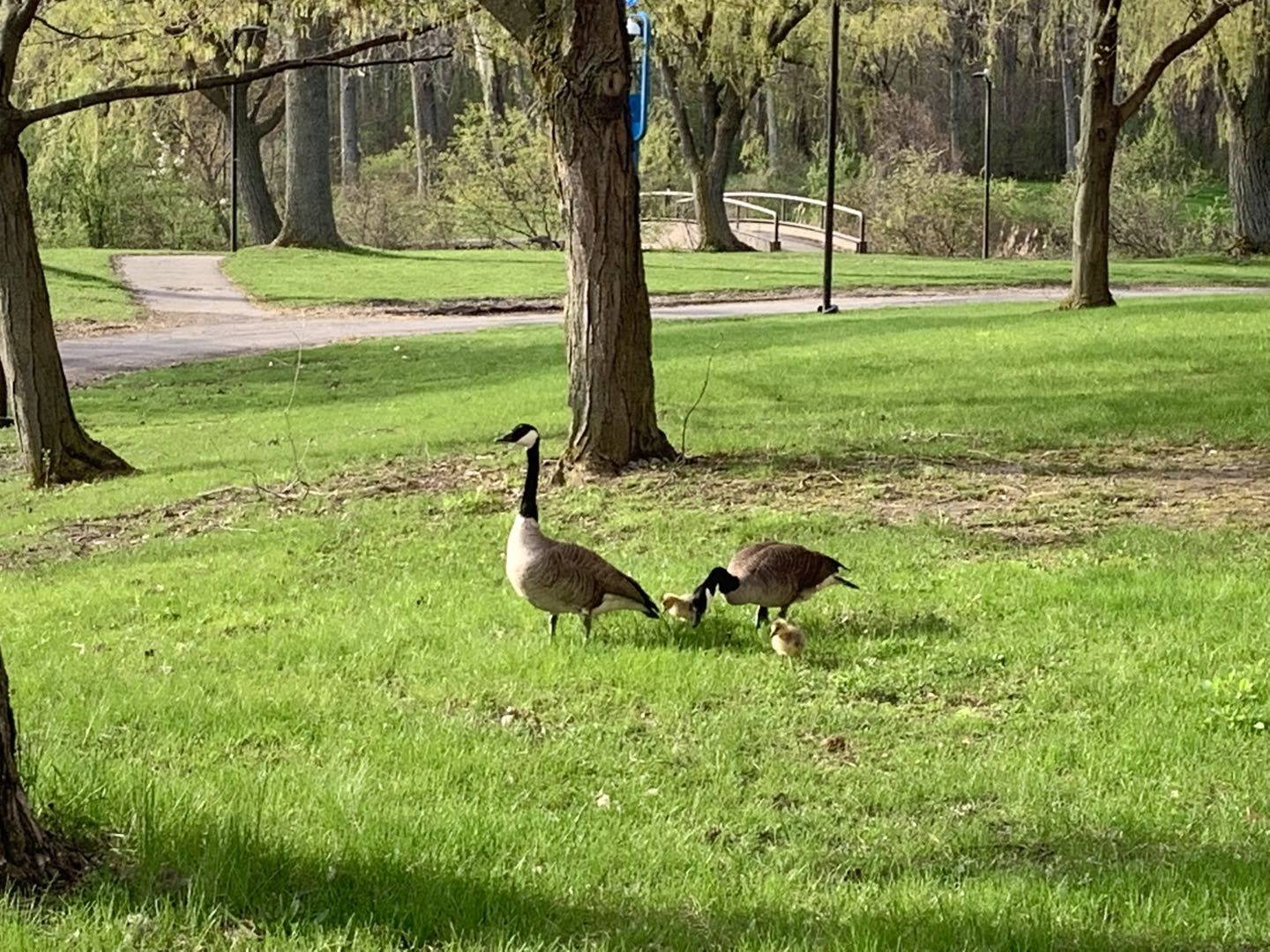 Canadian geese on UB campus during the covid shutdown in May 2020.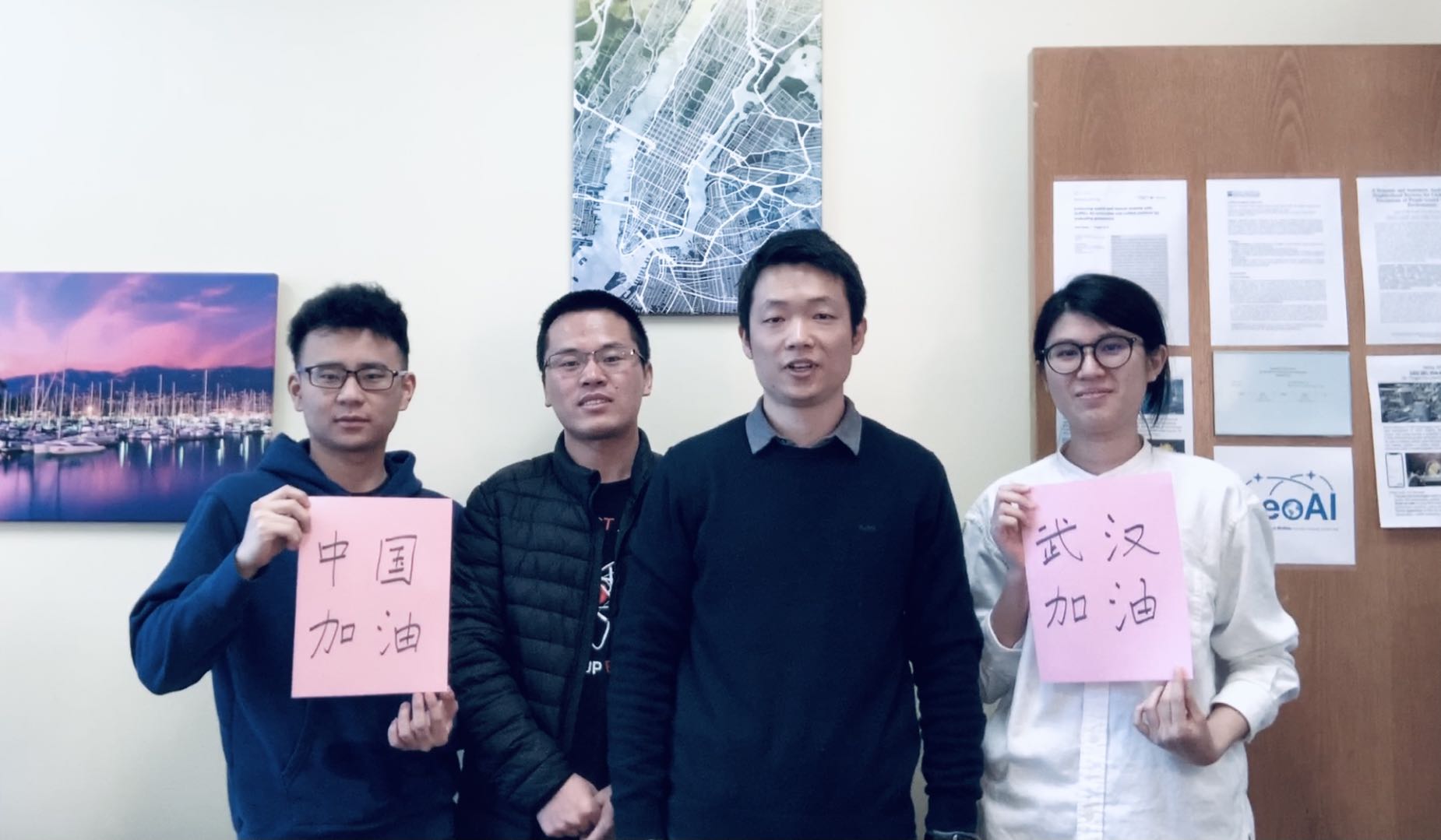 Making a video to support Wuhan in early 2020 (before the US became the epicenter of covid…) Lab members: Jimin Wang, Kai Sun, Yingjie Hu, and Ting Chang.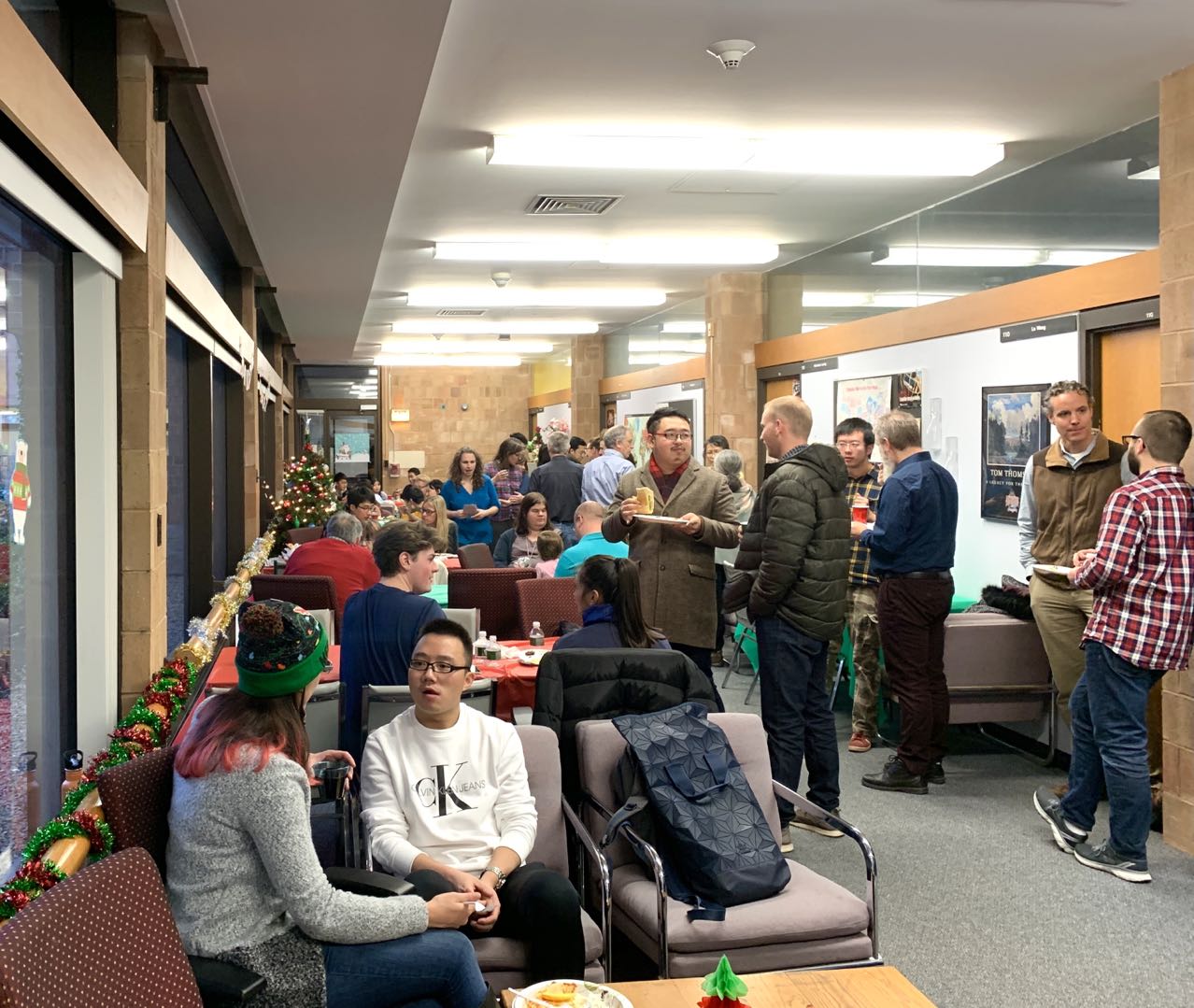 2019 Geography Department Christmas party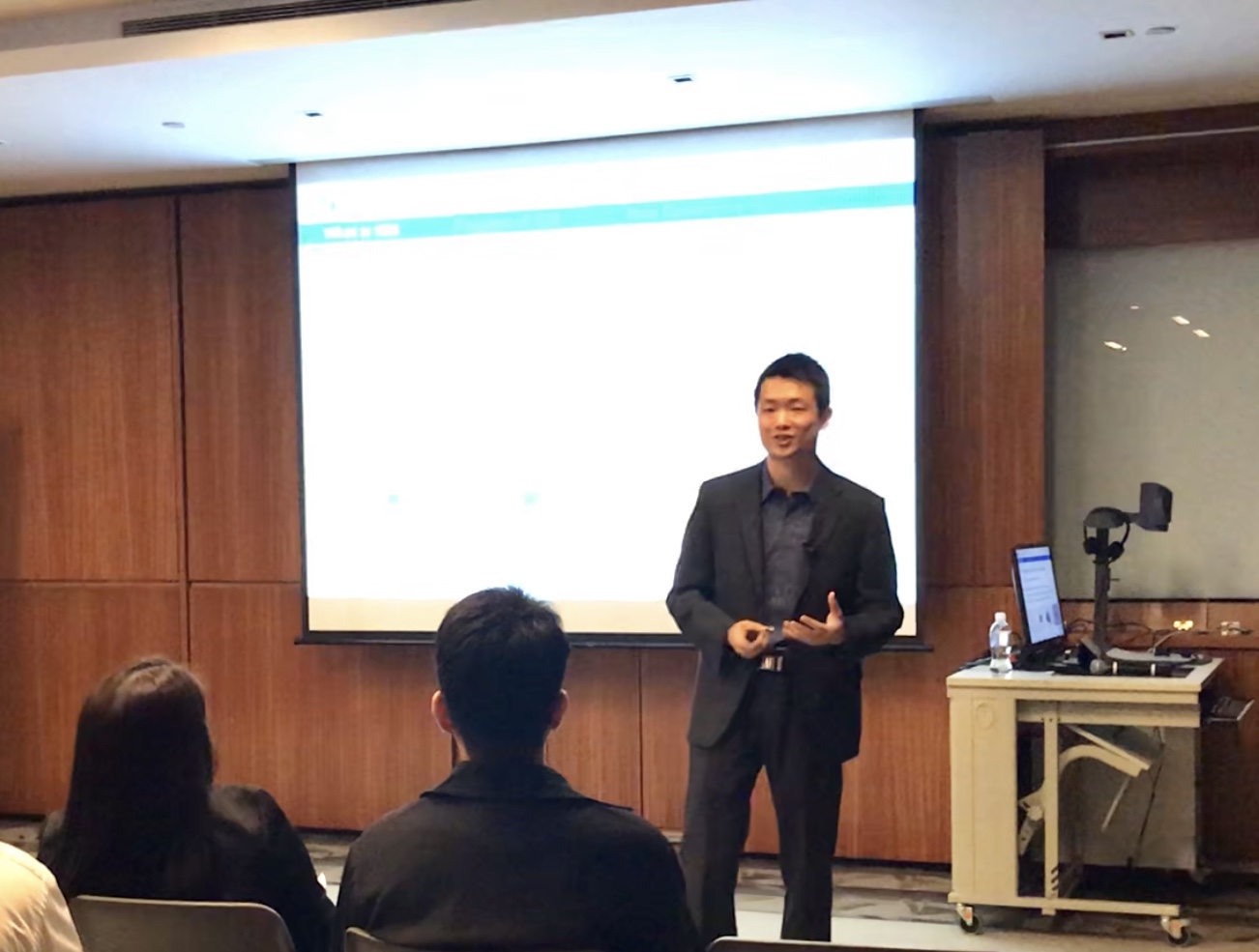 Yingjie Hu in an invited GIScience talk in Singapore on May 23, 2019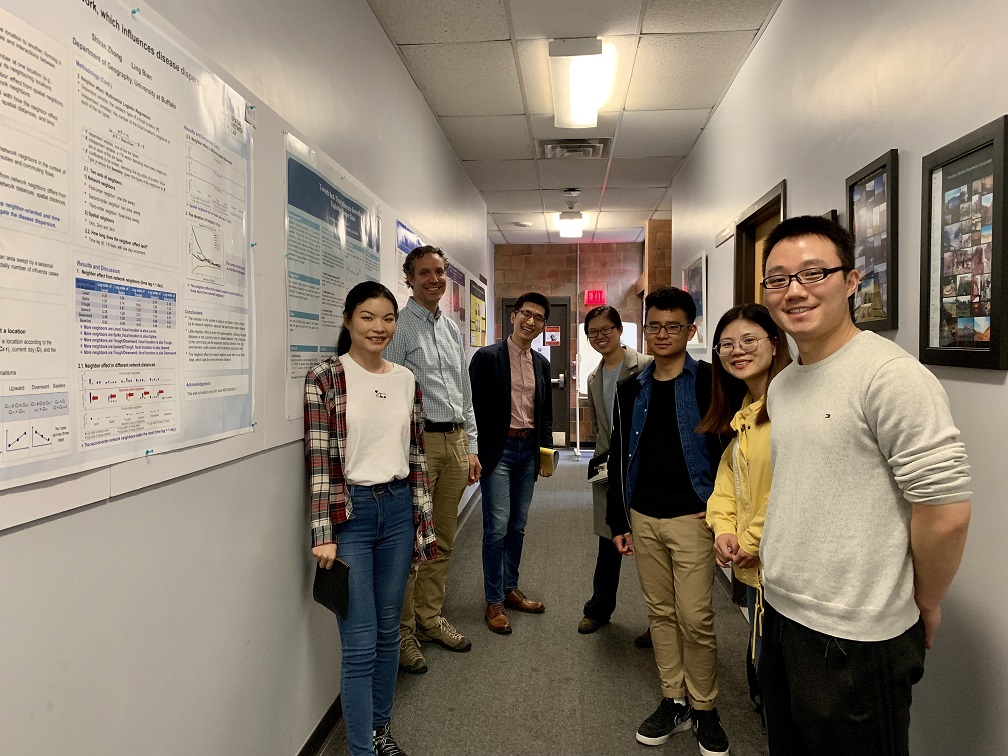 Earth Day poster presentation on April 27, 2019 (Lab member in the photo: Jimin Wang)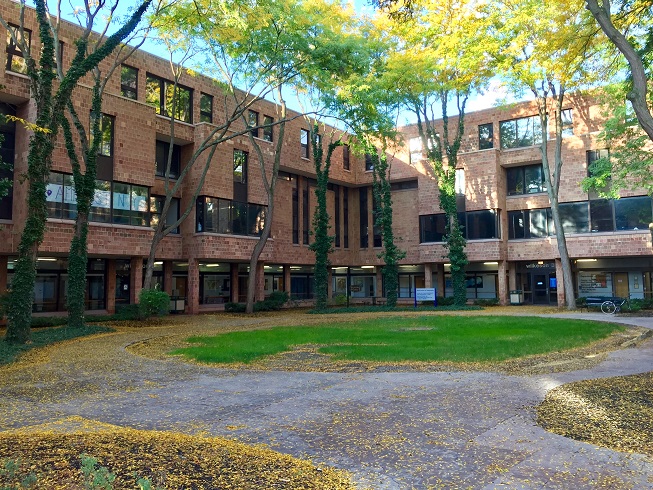 Wilkeson Quadrangle (Geography Department building) in Autumn 2018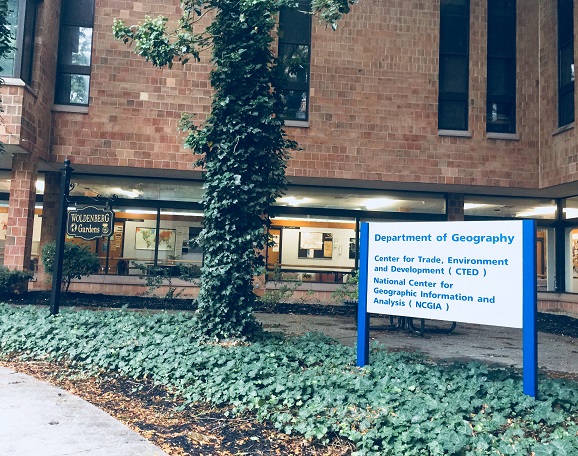 Department of Geography at UB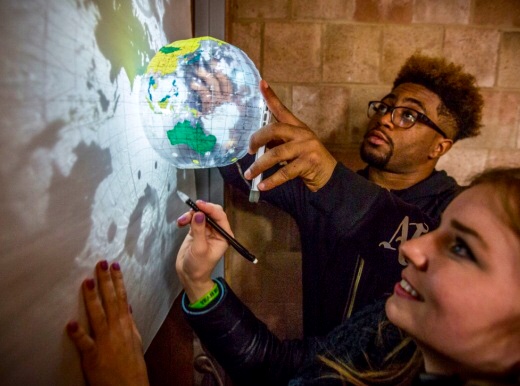 UB Geography undergraduates learning map projection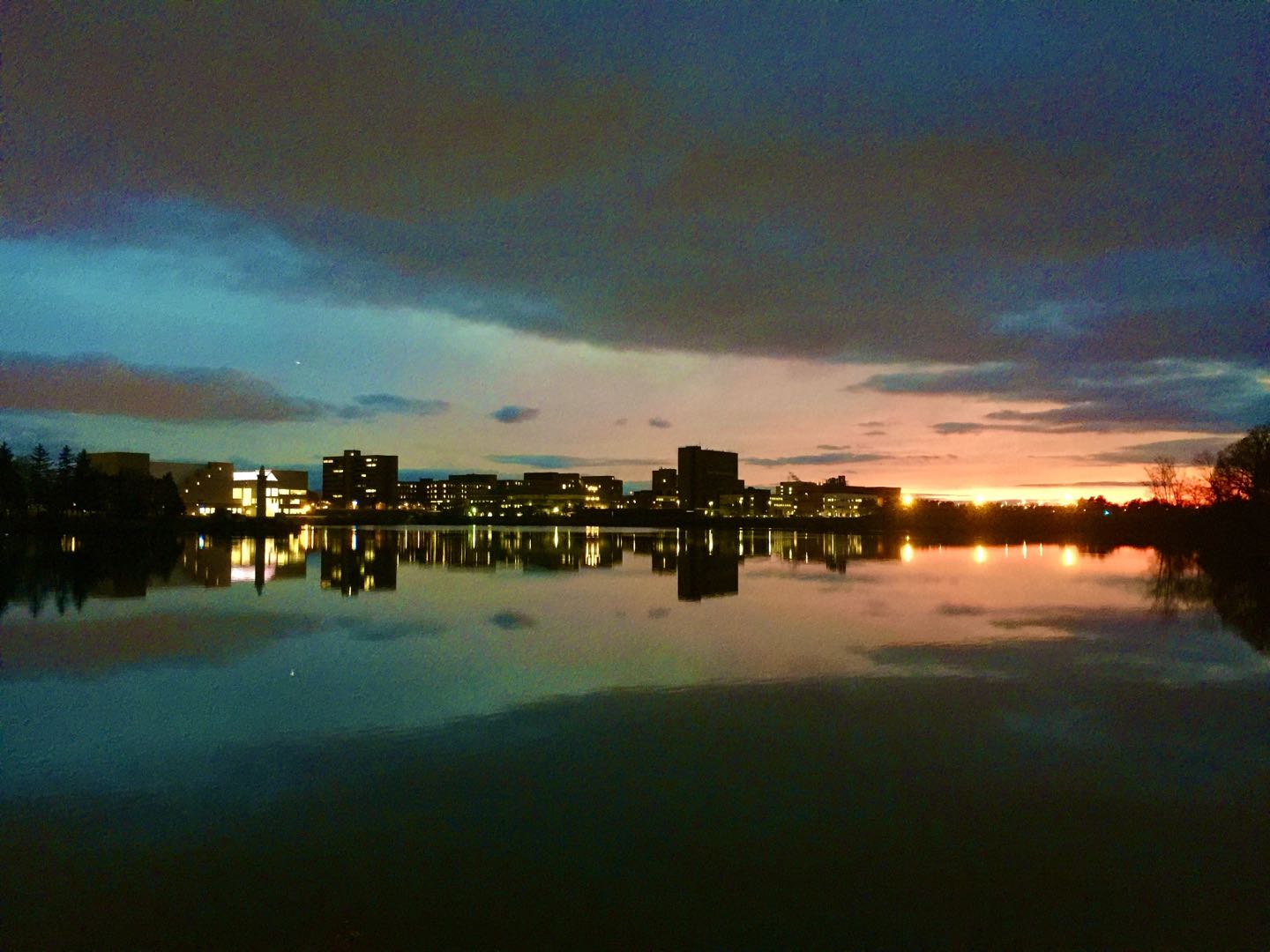 UB campus in the evening