Our new book chapter Artificial Intelligence Approaches is accepted as by the UCGIS GIS&T Body of Knowledge.
Artificial Intelligence (AI) has received tremendous attention from academia, industry, and the general public in recent years. The integration of geography and AI, or GeoAI, provides novel approaches for addressing a variety of problems in the natural environment and our human society. This entry briefly reviews the recent development of AI with a focus on machine learning and deep learning approaches. We discuss the integration of AI with geography and particularly geographic information science, and present a number of GeoAI applications and possible future directions.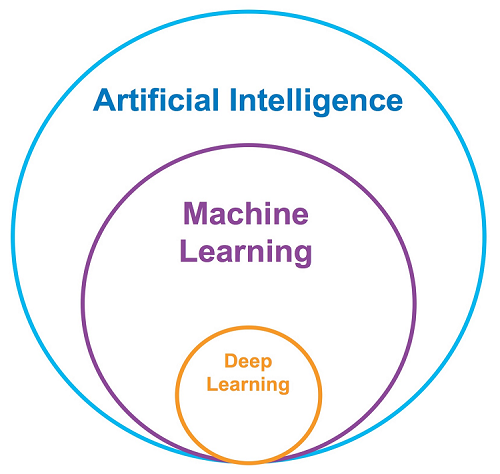 Relations among AI, machine learning, and deep learning (Bennett 2018).

An illustration of terrain feature detection results of hill (a), impact crater (b), meander (c), and volcano (d) from remote sensing imagery.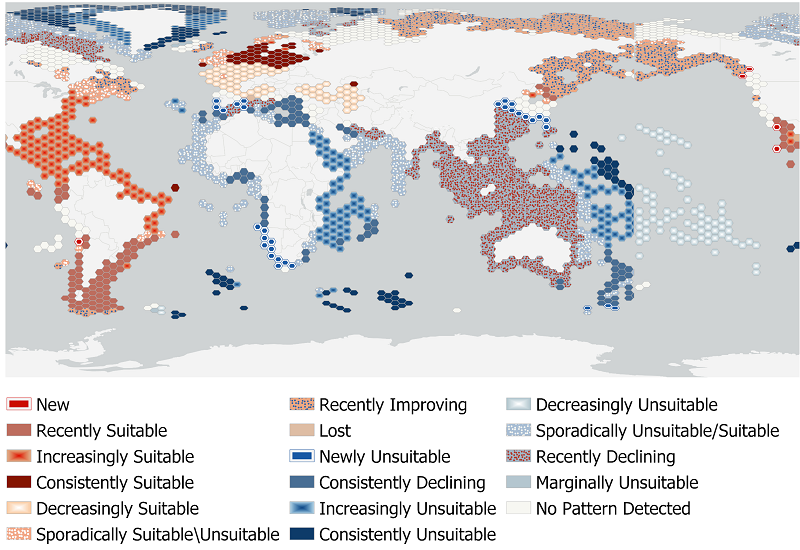 Emerging hot spot map for seagrass habitats under increasing ocean temperature
Additional Resources
1. GeoAI Data Science Virtual Machine – http://esriurl.com/geoai2018
2. Microsoft AI for Earth Initiative including grants – http://aka.ms/aiforearth
3. AI for Earth Deep Learning Student Story Map – http://esriurl.com/cassava
4. Machine Learning Tools in ArcGIS – http://esriurl.com/ml
5. Learn ArcGIS Lesson – Predict Seagrass with Machine Learning –
https://learn.arcgis.com/en/projects/predict-seagrass-habitats-with-machine-learning/
6. ArcGIS Export Training Data for Deep Learning Tool – http://esriurl.com/dltool
7. Podcast – Location Intelligence + Artificial Intelligence: Making Data Smarter, Part 1 –
https://www.esri.com/about/newsroom/podcast/location-intelligence-artificial-intelligence-makingdata-smarter/
8. Podcast – Location Intelligence + Artificial Intelligence: Making Data Smarter, Part 2 –
https://www.esri.com/about/newsroom/podcast/location-intelligence-artificial-intelligence-makingdata-smarter-part-2/
9. Podcast – How AI and Location Intelligence Can Drive Business Growth –
https://www.esri.com/about/newsroom/podcast/ai-and-location-will-drive-tomorrows-digitaltransformations/