Ryan Zhenqi Zhou received Hugh W. Calkins Applied GIS Award. This award is given annually to a graduate student from the Department of Geography at the University at Buffalo who demonstrates the principles of Dr. Calkins in using GIS to address real-world challenges. Congratulations, Ryan!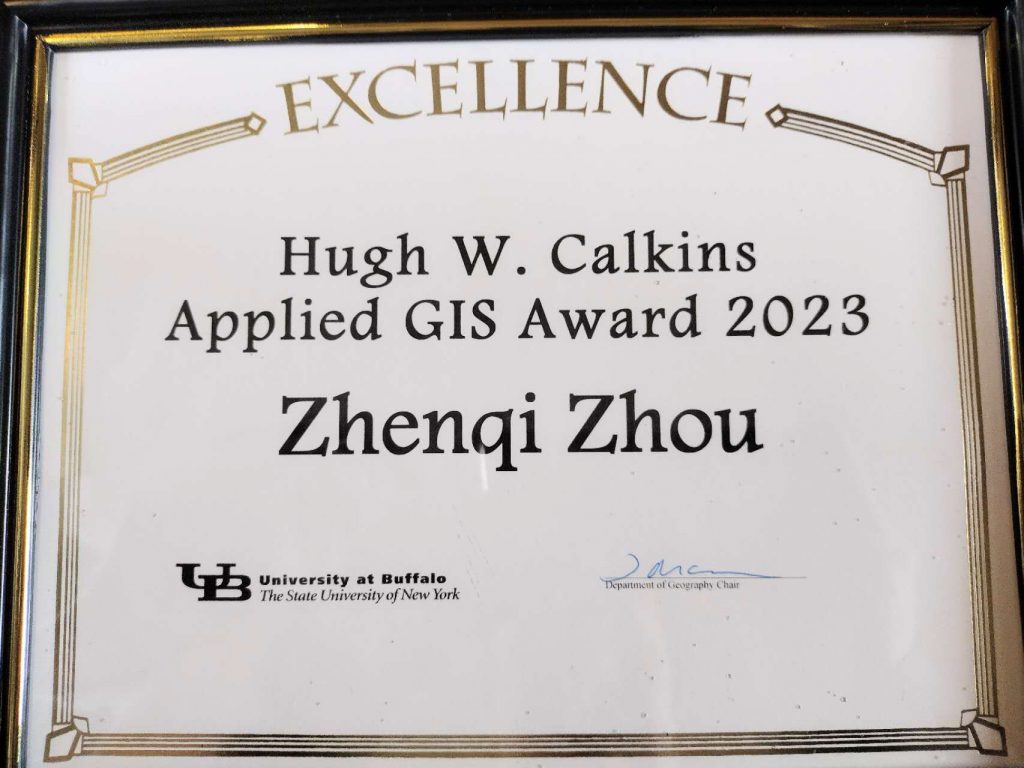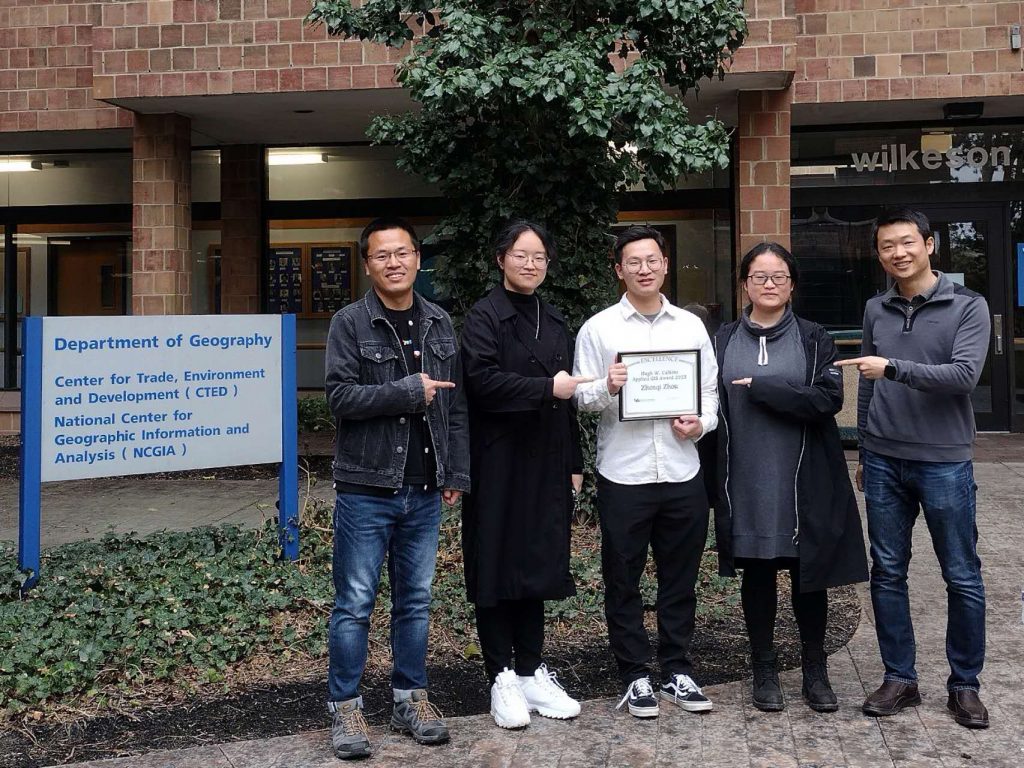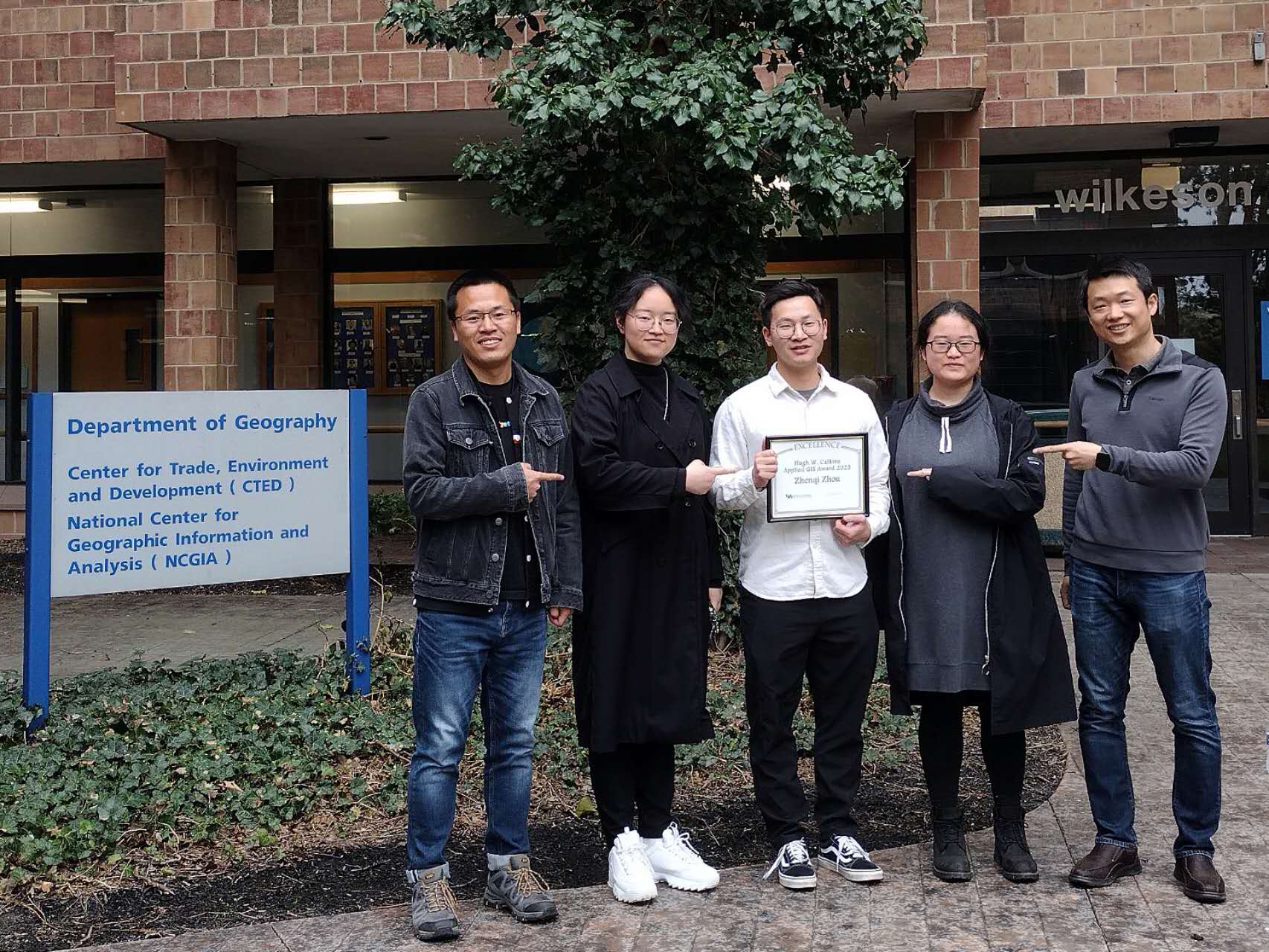 About Dr. Hugh W. Calkins (excerpted from the website of UB Geography):
Hugh West Calkins was a pioneer in the development of geographic information systems. He was a faculty member in the Department of Geography in UB since 1975, and served as department chair from 1999 to 2002. He advised dozens of students at the doctoral, graduate and undergraduate levels. He received his bachelor's degree from the University of California at Berkeley, and his master's and doctoral degrees in urban planning from the University of Washington.
At a session in Hugh's honor at the annual meeting of the American Association of Geographers in Denver in April 2005, ESRI President Jack Dangermond stated that "Hugh Calkins defined what it meant to be a GIS professional". Hugh served as a member of the National Committee on Digital Cartographic Data Standards of the American Congress on Surveying and Mapping. He also served as co-leader on two research initiatives of the National Center for Geographic Information and Analysis at UB, one of the center's three sites nationwide, which focused on the use of geographic information in decision making and institutional data sharing. Through his service on numerous national, state and local advisory committees and boards, he was a leader in the establishment of information exchange standards for GIS.